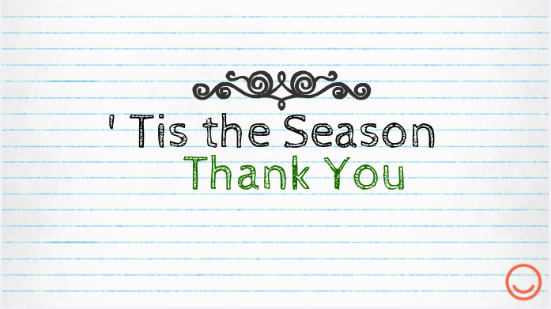 5 Great Ways to Thank Employees at Christmas
As we hurtle towards Christmas the notion of thanking employees for their efforts throughout the year comes to the forefront of many employer's minds.
Admittedly it can be a difficult one to get right. Clearly there may be budgetary constraints for the company and getting the offering right is vital. Spend too little and it may do more harm than good, spend too much and your people may have preferred a pay rise!
We have found that our clients approach this in a variety of ways and we thought we would share some of them as inspiration if you are considering doing something extra this year.
Here are 5 ideas we have comes across that we think are pretty cool:
Cluck Cluck - Give a Turkey! It may seem like something out of a Charles Dickens novel, but for those hosting Christmas putting on the lunch can be a costly affair. Providing your staff with the main event can go a long way to getting them over the line.
_
Tick Tock - Give Time. For many people, Christmas and the festive season is an opportunity to spend quality time with friends and family. This year between Christmas and New Year there are 3 working days. If it isn't a busy time of year for your business, why not give your employees extra time with their friends and family?
_
Ho Ho - Give a Family Day. Many employers are starting to shy away from the 'Office Party'. Why not have a family event instead? Inviting employees to socialise together with their families, meet Father Christmas and enjoy some festive cheer can be a great way of building relations between employees.
_
Cha Ching - Give a Bonus. Christmas can be an expensive time of year so trying to help your staff out can go down very well. choosing a gift like a turkey can be a fun way to contribute, but it may not be suitable for all of your employees. A more versatile alternative is to give a gift card. You can give each member of staff a prepaid card (tax free) with up to £50 on to spend on what they wish!
_
Wahoo - Give Perks. Many of our clients give their employees Perkbox. At a cost, from us, of £48 per year per employee it offers a broad array of benefits. For example, cheap cinema tickets, 2 for 1 meals out, phone insurance, free coffee and discounted shopping. We have offered this directly to our clients for the last two years, of our users 78% of members use the discounts and have done so an average of 22 times each!
_
We'd love to hear what you have given your people, drop us a tweet let us know.
If you'd like any input or support on the above, or staff benefits and pensions, please get in touch.
Merry Christmas and Happy New Year!
Duncan